The planning and lands department oversees the development of Arviat's physical environment. Businesses and individuals looking to purchase or build improvements within Arviat's municipal boundaries work with this department.
New Street Names and House Numbers
The Hamlet of Arviat has implemented a new street name and house numbering system. This system replaced the old house numbering systems as of 2013. All roads are designated either a "street" (north-south roads) or an "avenue" (east-west roads) and are numbered in sequence.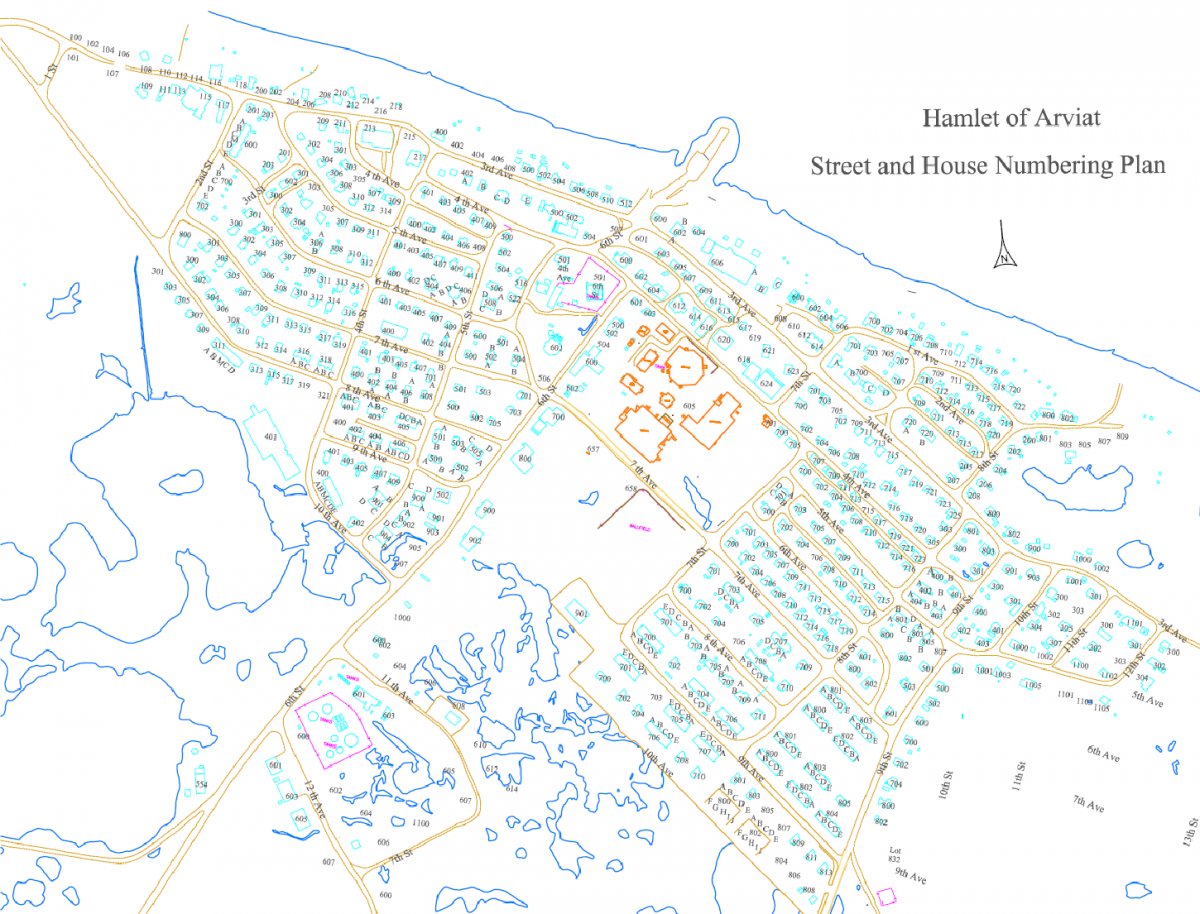 This map is also available as a .pdf here: Arviat Street and House Number Map November 2013
Contact the Planning and Lands Administrator for more information.
Planning and Lands Administrator: Roxy Illnik
Phone Number: (867) 857-2841
Email: lands@arviat.ca
Arviat Community Plan
In 2010, the Hamlet of Arviat completed a community plan intended to guide land development and community growth. The plan is available in both English and Inuktitut:
Climate Change Adaptation Plan
In 2010 the Hamlet of Arviat also completed a climate change adaptation to assist the community in monitoring, understanding, preparing for and adapting to climate change. The plan is available in English and Inuktitut:
Forms:
Planning and Lands By-Laws:
Arviat Shoreline Plan:
In early 2013 Confluence Consulting completed Arviat's "Shoreline Plan Background Study," which details the past, current, and potential future uses of the shoreline as well as options and challenges for shoreline development.
The completed plan is available electronically by contacting SAO at sao@arviat.ca.